Jefferson, Georgia
From the High $200's
Explore Traditions of Braselton
Traditions of Braselton is a master-planned, golf course community in Jackson County with homes from Waters Edge Group.
Life at Traditions of Braselton means you'll never run out of fun things to do. From tennis to pickle ball, poolside fun to a competitive game of golf – it's all right at your fingertips. Featuring resort-style amenities and a country club lifestyle, Traditions of Braselton is located within minutes of an array of activities. Explore the quaint town of Braselton filled with shops, eclectic dining and a new brewery. Several Wineries are close by and you're just a short drive to Lake Lanier.
18-hole golf course
Club house featuring a golf pro shop, fitness center, caterer's kitchen, bar and grill, and patio seating
Junior Olympic-sized pool
6-lighted tennis courts
Pickleball court
Playground
Event green space
Contact for more information
Address
2219 Cotton Gin Row
Jefferson, Georgia 30549
Directions
GPS: 2217 Cotton Gin Row. Take I-85N to Exit 129 Braselton/Hoschton. Turn right on GA 53 (Green Street). Turn left on GA 124 (Lewis Braselton Blvd.) Turn right on Traditions Way. Right on Cotton Gin Row.
Phone
Hours
By Appointment
Mon- Sat 11-6
Sunday 1-6
Builders
Home Layouts at Traditions of Braselton
Floor Plan Designs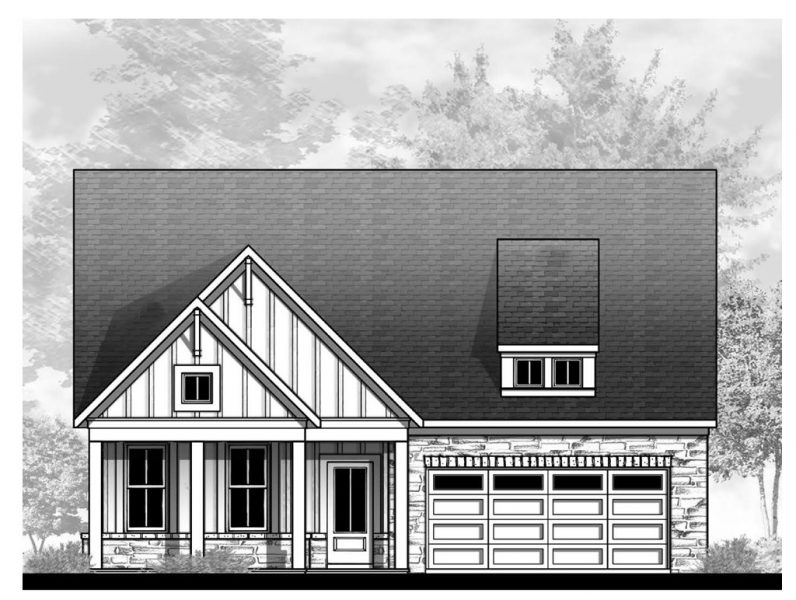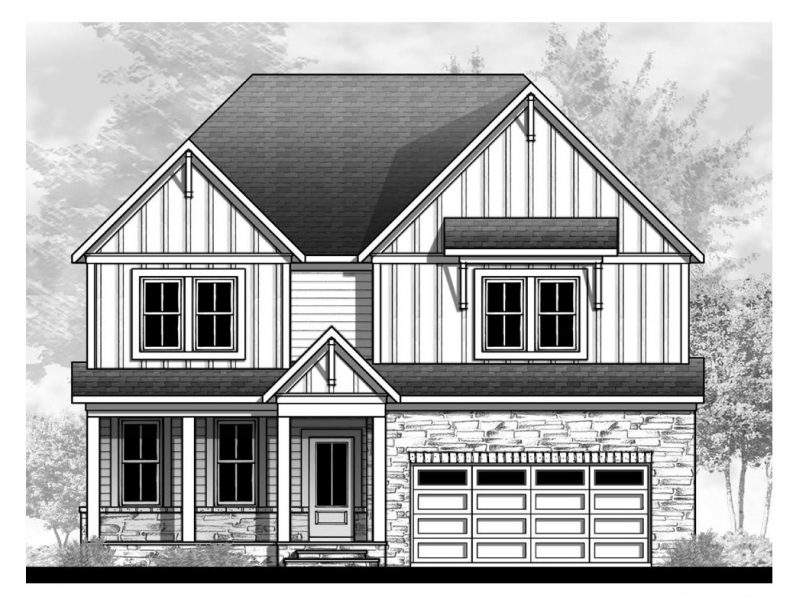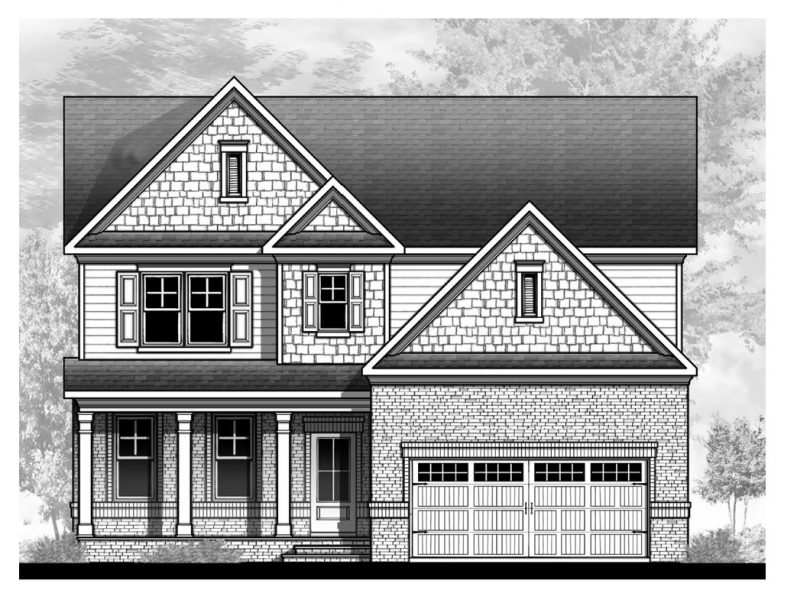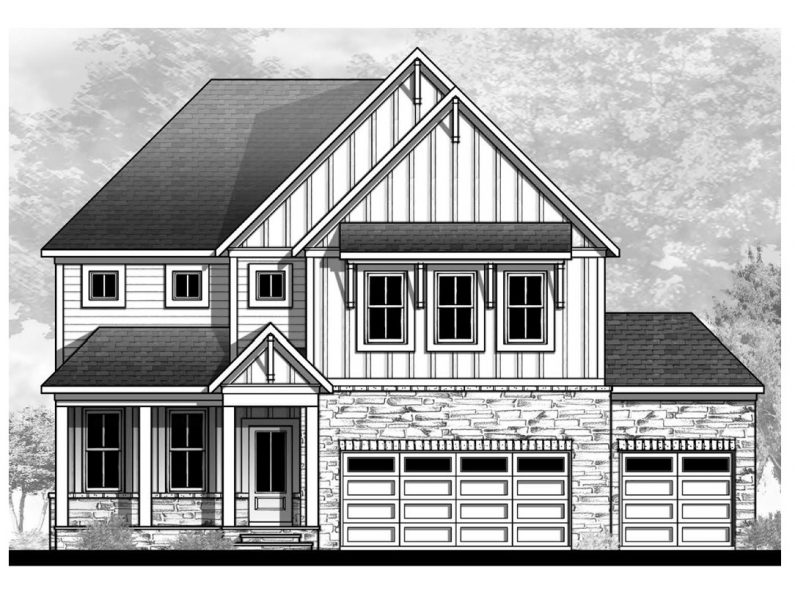 Features and Amenities
Marked by rolling hills and tree-lined fairways, the 18-hole golf course at Traditions of Braselton is a visually stunning centerpiece to the community.
Managed by ClubCorp – which owns more than 40 golf properties in Georgia and over 200 courses nationwide, the golf experience at Traditions of Braselton is enhanced by its Clubhouse, which features a Pro Shop, Bar & Grille and patio seating offering panoramic views of the course. The Grille regularly plays host to Breakfast, Lunch and Dinner on select days, as well as a Calendar of Events – like Trivia Night with the neighbors.
The Owners Clubhouse at Traditions of Braselton is a stylish and sophisticated multi-purpose event space – ideal for community gatherings or party rentals. An expansive gathering place at the heart of the Clubhouse boasts a full caterer's dream kitchen with two industrial-sized Sub-zero refrigerators adjacent to a reception area with 75" flat-screen, inviting seating and a large inventory of tables and chairs for seated affairs.
The golf course at Hamilton Mill in Dacula is a sister property to Traditions of Braselton, and a golf club membership includes access to both courses and clubhouses. Traditions of Braselton residents who don't play golf can still enjoy a social membership at the club. Learn more about the Course and Club at Traditions of Braselton on the ClubCorp website!
A new conference room in the Clubhouse can be reserved for meetings. The Clubhouse also comes complete with a 24-hour accessible fitness center that boasts both cardio and strength training equipment, and a fitness room for a regular rotation of classes that include yoga, kickboxing and aerobic classes.
The sparkling blue waters of the Junior Olympic-sized pool evoke the sense of a relaxing resort stay, while the towering waterslide and zero-entry splash zone are clearly all about FUN! Guests are invited to lay back and relax while they soak up some sun, swim laps in the tranquil light of dawn, or play to their heart's content in the cool water on a hot summer's day. Before it's time to head home, a quick stop-over to the adjacent playground provides an ingenious way for kids to dry off!
With an active ALTA league within the community, it's no wonder why the courts are one of the most popular destinations at Traditions of Braselton. Boasting 6-lighted tennis courts and an active ALTA league within the community,  covered spectator pavilions have been added recently between each court, offering stadium seating so there's never a bad seat in the house. Residents are welcome to come cheer on their friends and neighbors while they wait for their own match to begin. There is even a new pickleball court – which combines elements of badminton, tennis, and table tennis – for added fun.
Just beyond the Amenities area – which comprises the courts, clubhouse and pool – there is dedicated greenspace for a Festival Lawn. Here, neighbors gather to host impromptu picnics or toss a Frisbee on any given day or attend an outdoor concert and dine from food trucks during an HOA-planned event. In addition to community events on the Festival Lawn or inside the Owners Clubhouse, neighbors can gather for Trivia Night at the Golf Course Grille, walk in the Halloween Parade, take part in an Empty Nester's Dinner Party and so much more! The best part is, it's hard to miss a thing thanks to a monthly newsletter – created specifically for Traditions of Braselton residents.
Area Information
Explore the surrounding community
Just an hour north of Atlanta, and a short drive from the North Georgia mountains, Traditions of Braselton serves as your suburban oasis that boasts scenic beauty and a desirable resort-inspired lifestyle. Several wineries are close by and just a short drive to Lake Lanier offers boating, fishing and other watersports activities.
Committed to providing remarkable experiences for its students and staff, Jackson County Public Schools serve school-age children living in Traditions of Braselton with three highly touted institutions of learning in its system: Gum Springs Elementary, West Jackson Middle and Jackson County Comprehensive High Schools. Attaining an 8 out of 10 ranking from GreatSchools.org for test scores, both Gum Springs ES and West Jackson MS are clearly committed to providing that firm foundation to future academic success for all of their students. And, as home of the Panthers, Jackson County Comprehensive High School is dedicated to excellence for the benefit of its students in all areas, including academics, athletics and extracurriculars. As of 2017, its outstanding graduation rate of 94.4 percent placed JCCHS at 63rd statewide.
All three schools receive high marks from students and parents alike through the assemblage of an exceptional administrative and teaching staff and their adoption of Jackson County Public School's Strategic Goals: To provide a quality academic experience; To personalize the learning experience; To prepare students for the future; and To value and promote school, parent and community relationships.
Contact Traditions of Braselton
Reach Out To Us
Contact for more information
Sales Center
2219 Cotton Gin Row
Jefferson, Georgia 30549
Phone
Hours
By Appointment
Mon- Sat 11-6
Sunday 1-6
Builders