What makes a community unique?  Certainly the very first benchmark has to be location.  To choose where you live is one of the most important decisions you will make.  Another standard may be lifestyle.  Does the area that you have chosen suit the type of lifestyle that you envision?  Questions you might ask include is it walkable, does it have events, does it have unique shopping and plenty of tasty restaurants?
Historic Norcross is an inviting historic area located near the hub of downtown.  Parkside features a live/work component, the first of its kind in the City of Norcross, which enables the occupant to operate a small business out of their home.
The historic location is ideal and with its small town charm, good schools, low crime rate, and convenient access to interstates, major highways, office parks, Gwinnett activities, and the City of Atlanta, Norcross is the ideal place to call home. Come out and tour the professionally decorated Model Home at Parkside Norcross and imagine a life well lived in a new home.
Parkside Norcross is very definitely walkable.  There are many events being held throughout the year and good eats and great shopping are all within walking distance and the community overlooks Lillian Webb Park.  Building three story row houses, Parkside has sold out quickly and only two remain.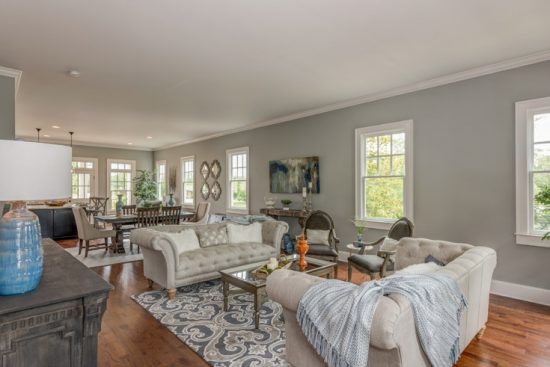 Parkside Norcross is a one of a kind residential community designed to capture the classic architecture of the Row Houses of the 20's and 30's. Each home features 3 bedrooms, 3.5 baths, large porches, hardwood floors, granite countertops, and open living areas with spectacular views. Some homes overlook the park.  See Floorplan
04.13.2018