The sun is shining and the weather is beginning to warm up in earnest.  Baseball season is here and in full swing with the Braves
up six games
so far!  Now imagine living your life in Smyrna, home of Suntrust Park and the excitement of baseball season!
What makes this area such a winner? Many think it is simply that life is good there with plenty of events, shopping and dining options abound.  When the Atlanta Braves decided to move to Cobb County and opened the new Suntrust Park in the Smryna area it was an exceptional move.
SunTrust Park, the home of the Atlanta Braves is the first of its kind — a destination that simultaneously builds and integrates a state-of-the-art Major League Baseball ballpark with a multi-use development to create a lifestyle unlike any other. The Battery at Suntrust Park is part of the mixed use development that has brought exciting new shops and dining options to this area.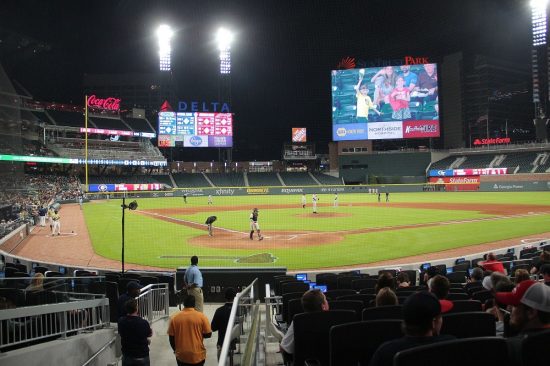 04.11.2018