In the market for a new home and planning on moving this spring or early summer?  The Canoe Club has just announced that they have 10 homes READY NOW plus others slated to be ready for April and May closing dates.
There are many good reasons to buy a new home this year and according to a recent article in KeepingMattersCurrent.com, one of the most common ones is that "prices are on the rise".
"CoreLogic's latest Home Price Index reports that home prices have appreciated by 6.6% over the last 12 months. The same report predicts that prices will continue to increase at a rate of 4.3% over the next year."
Mortgage rates are projected to rise this year.  "Freddie Mac's Primary Mortgage Market Survey shows that interest rates for a 30-year mortgage hovered close to 4.0% in 2017. Most experts predict that rates will rise over the next 12 months. The Mortgage Bankers Association, Fannie Mae, Freddie Mac and the National Association of Realtors are in unison, projecting that rates will increase by nearly a full percentage point by this time next year. "
"An increase in rates will impact YOUR monthly mortgage payment. A year from now, your housing expense will increase if a mortgage is necessary to buy your next home." The bottom in home prices has come and gone. Home values will continue to appreciate for years. Waiting no longer makes sense.
Over 150 families have chosen to make The Canoe Club their home in the past four years.  Here are a few reasons why.
Fabulous Amenities:  Envision the 5,500 square foot Nantucket-inspired Lake Cottage overlooking the lakes with a large gathering room, sunroom, catering kitchen and coffee bar with the bird's eye view above. Be in place to enjoy the four-lane lap pool next summer ,enjoy a game of tennis on the lighted tennis courts or just enjoy the lakeside wharf dock and canoe storage plus a 24 hour fitness center.  With a lifestyle that is meant to love, come home to over 600 picturesque acres and 2 spectacular freshwater lakes, Menawa and Senoya.  Take a peek at the community video here.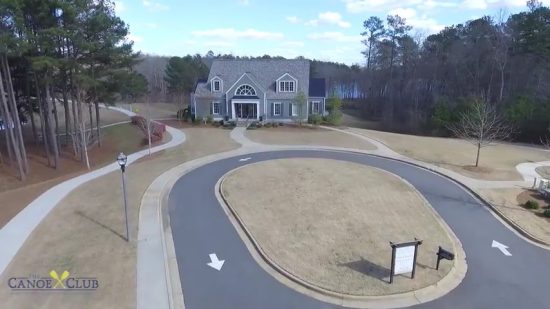 03.27.2018