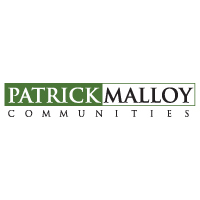 Patrick Malloy Communities announces their GRAND OPENING Celebration at Wescott, Forsyth's newest luxury community on Tuesday, February 13, 2018 from 11:30 am to 1:30 pm for  REALTORS®.
Catered by Tam's Tupelo Cajun Cuisine from Cumming, a popular local restaurant and bar where the "Cajun meets Memphis" cuisine to the "warm and breezy, slow and easy" atmosphere and they like to call it refined casual. Exquisite southern food served with southern hospitality.
Make your plans today to attend!  The food will be fantastic and the first 10 agents will receive a bottle of Veuve Clicquot Brut Champagne plus there will be drawings for restaurant gift cards with VALENTINE'S DAY reservations.
See flyer for more information
In the afternoon and early evening, Wescott will host a Grand Opening Celebration for prospective home buyers from 4:30 pm to 7:30 pm and champagne plus Hors d' oeuvres will be served.  Make sure to register for the drawings for bottles of Veuve Clicquot Brut Champagne that will be given to lucky winners.  Event will be held at the model home.
02.12.2018