West Main by Patrick Malloy Communities is going FULL STEAM AHEAD as the construction is moving forward quickly!  Call Deborah Cook at 678-578-6811 or email her at Deborah.Cook@BHHSgeorgia.com to schedule a HARD HAT tour!
At West Main, the walls are going up and they are now working on the third floor of the first building!   ACT FAST! The sales in this community have been rapid and only 3 townhomes remain in Phase 1.
If you are in the market for a new townhome nestled in prime Historic Alpharetta, now is the time to choose your new home!
Built by Award-Winning Patrick Malloy Communities, West Main will feature 23 impressive townhomes all within walking distance to shops, restaurants and nightlife of Historic Alpharetta.
Choose your new home now and be ready to move in by the time that the warm weather is here during the spring or early summer.  Atlanta is still at low housing inventory which means any standing homes will sell out rapidly.  Choosing now may ensure that you are not at the end of the line for a new home.
In a CNBC article, self-made millionaire David Bach explained that: "If you want to build real financial security, real wealth for your lifetime, then you need to buy a home."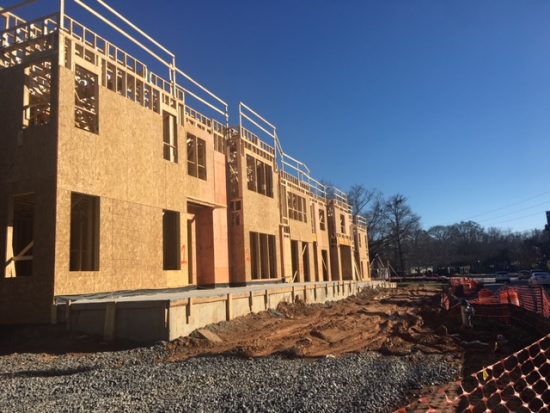 West Main is an extraordinary kind of townhome community with wonderful features such as fabulous outdoor spaces will have homebuyers enjoying a private sky terrace equipped with a optional fireplace and kitchen for easy entertaining.  Enter through a main floor entrance with an elevator, private verandas on the main, three car garages and an entertainment/recreation room.
02.08.2018