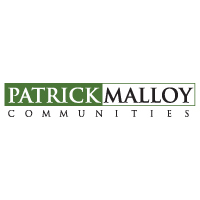 It has been an exciting year for the Georgia Bulldogs and on New Year's Day, come out to the Historic Canton Theatre for the much-anticipated 104th Rose Bowl game between our Georgia Bulldogs and Oklahoma Sooners with a free, family-friendly viewing on the big screen with $1 concessions (popcorn, sodas, candy and more!).
Doors open at 4 p.m. and the game starts at 5 p.m. Admission and seating will be on a first-come, first served basis and seating is limited. No alcohol will be sold during this event. The Historic Canton Theatre is located at 171 E. Main St. Call the Historic Canton Theatre Box Office with any questions at 770.704.0755.
Come out and enjoy the day and while you are in the area, stop by Horizon at Laurel Canyon and see why Award-Winning homebuilder, Patrick Malloy Communities won TEN OBIE awards at the 2017 OBIE Award Ceremony on November 11, 2017. Horizon at Laurel Canyon also won a Gold Award for Best Ad Campaign Under $10K for their Grand Opening.
12.28.2017